Red Cross First Aid Courses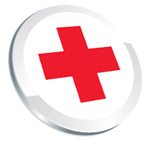 First Aid training helps those around you by giving you skills you need to provide potentially life-saving assistance in medical emergencies. Both Emergency First Aid (EFA) and Standard First Aid (SFA) are recognized by WorkSafeBC as equivalent to Occupational First Aide (OFA) Level 1, which is reqauired by law in many BC workplaces.
All of our Red Cross courses are taught by professional Certified Red Cross Instructors with years of teaching experience and a passion for First Aid. Each course includes CPR and AED training. Successful completion results in Certification valid for 3 years.
If you have previously been certified, recertifications of most courses are available at a reduced cost and/or class duration (proof of certification within specified time period required)
Learn About Our First Aid Courses
Upcoming Red Cross First Aid Courses
Emergency First Aid & CPR and AED
Standard First Aid & CPR and AED