ADVANCE
your career with professional FOODSAFE and First Aid certifications! Find out why we have been
BC's #1 choice
for FoodSafe training since 2003!
The ADVANCE Advantage:
Certified Public Health Inspectors teach all of our FOODSAFE classes!
Most frequent classes
Most locations
Lowest prices — guaranteed!
PROOF OF COVID-19 VACCINATION
as obtained through the BC Provincial Government website
will be required to attend all in-person classes:
one dose as of September 13, 2021; two doses as of October 24, 2021
FOODSAFE Now available by IN PERSON classes or live ONLINE BY ZOOM!
In person classes in Vancouver and other locations have small class size limits and strict hygiene procedures in place. Anyone contacting us or arriving with symptoms of illness will not be admitted but will be rescheduled. Please see our
COVID-19 Safety Plan
Schedule & Registration
From Our Students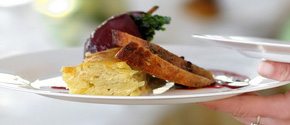 I really appreciated the passion and attention to detail that our instructor had. Jennifer really mixed stories of her experience with the science of the course – it made all the difference. Kennedy Antunes
She was awesome, explained everything perfectly and was very personable and enjoyable.Devon Anderson
Upcoming FOODSAFE Classes
Upcoming First Aid Classes