FoodSafe Courses & More…
Advance your career! Get certified through our professional FoodSafe, WorldHost and First Aid courses. Find out why we're BC's #1 choice for FoodSafe certifications and other courses.
The ADVANCE Advantage:
Most frequent classes
Most locations
Lowest prices — guaranteed!
All FoodSafe trainers are Certified Public Health Inspectors
Details & Registration
From Our Students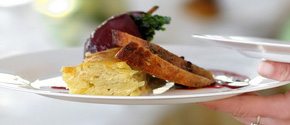 I really appreciated the passion and attention to detail that our instructor had. Jennifer really mixed stories of her experience with the science of the course – it made all the difference.
Kennedy Antunes
She was awesome, explained everything perfectly and was very personable and enjoyable.
Devon Anderson