First Aid Recertification Courses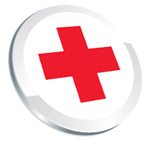 First Aid Training helps protect those nearest to you. It is also an important skill for working in almost any workplace. All of our Red Cross courses are taught by professional Certified Red Cross Instructors with years of teaching experience and a passion for First Aid. Successful completion results in Certification valid for 3 years.
Emergency First Aid, Standard First Aid, Emergency Child Care First Aid, and Standard Child Care First Aid all include CPR and AED Certification. Workplace Emergency First Aid is approved by WorkSafeBC as equivalent to Occupational First Aid (OFA) Level 1, which is a legal requirement in many workplaces.
For those previously certified, recertifications of most courses are available at a reduced cost and/or class duration.
Upcoming First Aid Recertification Courses
Emergency First Aid Recertification
Standard First Aid Recertification
Emergency Child Care First Aid Recertification
Standard Child Care First Aid Recertification