Emergency First Aid (EFA) & CPR - Vancouver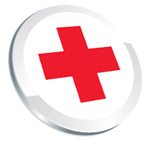 This 6.5 to 8 hour course provides an overview of practical skills needed to react effectively to cardiovascular emergencies of adults, choking or other airway emergencies, prevention of disease transmission, and other potentially life-threatening emergencies at work, at home, or in the community. Successful completion results in 3 year Certifications in Red Cross Emergency First Aid, with CPR Level A or C and also AED. Certification cards are issued on the day of the course.
Emergency First Aid with CPR-C is recognized by WorkSafeBC as equivalent to OFA Level I.
Each student also receives online access to a full-colour, 201 page Canadian Red Cross First Aid & CPR manual and has the option of purchasing a hard copy (see "Choose an option" field below.)
We are sorry but registration for this class is now closed.
Please contact us if you would like to know if spaces are still available.