Standard First Aid (SFA) & CPR - Vancouver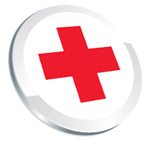 This 2 day course provides comprehensive First Aid & CPR techniques needed to react effectively to a wide range of medical incidents including cardiovascular emergencies such as heart attacks and strokes, airway emergencies such as choking and asthma attacks, allergic reactions, CPR, burns, head or spine injuries, fracture and wound care, prevention of disease transmission, and more. This course is extremely beneficial in any work environment, as well as in protecting those around you at home or in the community. Successful completion results in 3 year Certifications in Red Cross Standard First Aid with CPR Level A, C, or HCP, and also AED.
Note: Standard First Aid with CPR-C is recognized by WorkSafeBC as equivalent to OFA Level I.
Each student also receives online access to a full-colour, 201 page Canadian Red Cross First Aid & CPR manual and has the option of purchasing a hard copy (see "Choose an option" field below.)
Please complete the form below to register for this course location and date.
Registrations are also accepted at (604) 565-3663.
Click "Submit" to review before going to the online Payment Options page.