Standard First Aid (SFA) & CPR Recertification - Vancouver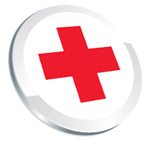 This approximately 8 hour recertification course provides a review of the skills covered in the full Standard First Aid course. Successful completion results in 3 year certification in Red Cross Standard First Aid with CPR Level C and AED.
Standard First Aid with CPR-C is recognized by WorkSafeBC as equivalent to OFA Level I.
Each student also receives online access to a full-colour, 201 page Canadian Red Cross First Aid & CPR manual and has the option of purchasing a hard copy (see "Choose an option" field below.)
Prerequisite: Proof of current (not expired) Standard First Aid certification by an approved provider is required for recertification.
Please complete the form below to register for this course location and date.
Registrations are also accepted at (604) 565-3663.
Click "Submit" to review before going to the online Payment Options page.