Emergency First Aid (EFA) & CPR Recertification - Vancouver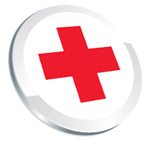 This approximately 6 hour recertification course provides a review of the skills covered in the full Emergency First Aid course. Successful completion results in 3 year certification in Red Cross Emergency First Aid with CPR Level A or C and AED. Certification cards are issued on the day of the course.
Emergency First Aid with CPR-C is recognized by WorkSafeBC as equivalent to OFA Level I.
Each student also receives online access to a full-colour, 201 page Canadian Red Cross First Aid & CPR manual and has the option of purchasing a hard copy (see "Choose an option" field below.)
Prerequisite: Proof of current (not expired) Emergency First Aid certification by an approved provider is required for recertification.