Standard First Aid & CPR Recertification - Vancouver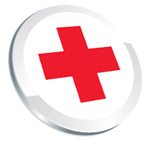 This approximately 8 hour recertification course provides a review of the skills covered in the full Standard First Aid course. Successful completion results in 3 year certification in Red Cross Standard First Aid with CPR Level C or HCP and AED. Certification cards are issued on the day of the course.
Prerequisite: Proof of current Standard First Aid certification by an approved provider is required for recertification.
We are sorry but registration for this class is now closed.
Please contact us if you would like to know if spaces are still available.