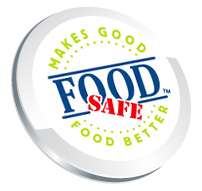 FoodSafe teaches people who handle food why food poisonings occur and how to prevent them.  The Foodsafe course thoroughly covers the "top 10 improper food-handling practices", which cause over 95% of all food poisonings.  This is important information for anyone working in the food industry or preparing food for themselves, their families, or others.
This 1-day Certificate course is recognized by all Health Authorities in BC and many other regions.
Browse Courses by Location
Click a location below to see available course dates.